Local Milwaukee Website Designers
We design
great

websites
Eastway Web Design is one of the most innovative website design and web development companies in Milwaukee.
We offer the complete spectrum of custom website design, programming, SEO and web marketing services for building your successful online presence.
Local

website design & SEO company
We build all our high quality custom websites and web applications locally in Milwaukee, Wisconsin.
We specialize in designing and building fully custom websites and web applications for all types of commercial and private clients aiming to establish or significantly improve their online presence.
Besides website design and development we also provide copyright content writing, web marketing, hosting and search engine optimization (SEO) services. We work for local clients residing in Greater Milwaukee Area and anybody else across the entire planet who seeks a skilled and reliable website designer.
And all your sensitive info will always be safe with us!
Website design focused


on your success

Your success is also our success.
We always make sure all our website design and development efforts are perfectly aligned with your business goals and schedule.
Recent

website design projects

We have worked on website design, web development, and SEO projects for clients based in Milwaukee, WI and many other cities across the country like Chicago, New York and Virginia Beach.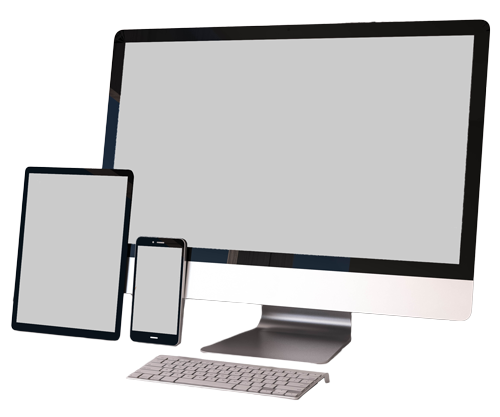 Milwaukee custom

website design

Our Milwaukee based web design team is driven by our completely custom website design and development process.

While working on your website design we will focus on creating an appealing online image for your business that fully represents your vision and goals. We can help you grow your business to its full potential!

Our clean, appealing, practical and fully custom website designs guarantee not only a great user experience but also high levels of conversion rates, transforming your visitors into potential clients.
Responsive

website design
We are, without a doubt, the true masters of responsive website design and development.
But what does it mean?
Simply, we make sure that all of our websites are intelligently designed and fully optimized for the best possible display on all different devices including desktop computers, laptops, tablets, phones and even large screen TVs.
In our custom website design and development process, we always use cross-browser technologies and utilize powerful CSS frameworks like Foundation or Bootstrap to deliver the cutting edge websites that look beautiful on every modern screen.
SEO &

content marketing

A full Search Engine Optimization (SEO) process consists of the proper configuration of on-page and off-site settings of your website.

Besides many other elements, a huge part of optimizing your website for search engines is the correct structure and relevancy of its textual and visual content.

High-quality information is simply the cornerstone of any successful web marketing today.
What clients from Milwaukee and beyond say about our website design services:
One of the most reliable and knowledgable web developers
I've worked with Machi on many projects over the past year and he's one of the most reliable, positive, and knowledgable web developers I've had the pleasure of working with. He likes a challenge and will take the time to do things the right way. I highly recommend his services.
Amanda Dalnodar
Owner, Brew City Marketing
We started getting a lot more business
After Eastway Web Design built the professional website for my company we started getting a lot more business from organic searches as well as from PPC campaigns. Machi can handle anything from design to SEO. I recommend his services to all my friends who need a web developer.

Stas Lee
Owner, Illinois Garage Door Repair
Eastway Web Design has been a huge part of our success
Machi never ceases to amaze me with his creativity, expertise and web development skills. He is always very professional, responsive and gets work done fast. Eastway Web Design has played a huge part in making our business venture a total success.

Maxim Geht
Owner, No Escape Room
Optimized

website programming

Similarly to a car where the look matters as much as the performance, this is also very true for any website we build.

We are a team of professional website designers and web developers and to us, a beautiful design of a website is as important as the underlying layer of code.

We use the best coding practices and modern technologies to ensure optimized performance, cross-browser compatibility and fast loading pages for all our web development projects.